ARTISTS
HENRY TURNER JR.
NOW..The latest and long-awaited album by Henry Turner Jr. & Flavor! The selections, written and recorded over the last few years, reflect the evolution of Henry's distinctive sound and songwriting...a rich and diverse collection that will satisfy loyal listeners, while attracting new audiences. From the Baton Rouge based musician's Top-40 roots, to the Crystal Band's R&B/Funk era, to the Bob Marley Reggae Tours, to his current Blues-oriented progression, NOW showcases his ability to capture authentically the full spectrum of the human experience.
As founder of the Baton Rouge Mardi Gras and Soul Food Festivals, Henry wrote and performs "I Love My Soul Food" and "I'm Going Down to the Mardi Gras", both fan favorites at these annual events. He further celebrates his hometown with the "Baton Rouge Theme Song", an increasingly popular tribute. He mixes it up with the bluesy confessionals "I'm Not That Kind of Man" and "1 (One) Wish", while "Irenkar", offers a mellow jazz instrumental. The album also features two songs from the recent documentary chronicling Henry's life and career, "Music Dreams...An American Story"- the heartfelt ballad "Long As I Live" and the regional football anthem, "That's My Saints". Enter a world of soulful variety and virtuosity...NOW! And when you're in Baton Rouge, be sure to visit Henry Turner Jr's Listening Room...the home of live original music...located in MidCity at 2733 North Street.
DAVID LEE MAJORZ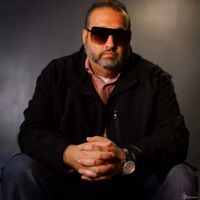 David Lee Kelson was born in a small town in Georgia called Rome, but currently resides in Kissimmee Florida. As a child David had a love of music he heard on the radio. He perfected his craft of singing by imitating songs, however, it wasn't until his senior year in high school that he took music seriously.
David's first adventure into music started as a rap artist. He wrote, performed, and produced songs for the act. The group performed as an opener for many major acts, in the Florida region, until they disband due to irreconcilable differences between the members. At this time David did not give up on his love for music, he just turned his interest into perfecting his vocal and writing skills. Then he sang with several R & B groups with mini-major success in the industry. When the R & B groups disband due to lack of making the leap to a major recording deal, David turned back to writing and producing music. There he became a writer for Grammy producers and soon started writing for the producer of Johnny Wright's management company. Soon after, David got burned-out from music. He decided to take a break, but that was short-lived, only to return to his true love of music around 2010. David's inspiration comes from Brian McKnight, Dianne Warren, Richard Marx, BabyFace, and David Foster.
As of 2019, David has the support of his loving family and is now a mature dedicated artist/producer/writer. His superior knowledge of the music business, creative sense of writing, and organizational skills of arranging production will blow you away with the new EP release titled "Broken." So if you are not ready, get ready, because "Broken" will bring you to your knees with its content! I see a Grammy coming!
For further information contact: SUPREME MUSIC 2000
Chuck Harrison (337)787-4655
MIKE HEBERT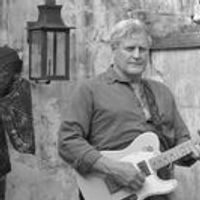 Born and raised in Iota, a small town in South Louisiana, Mike Hebert began learning to sing and play guitar around the age of twelve. Most of his young adult life was occupied working for a trucking company in addition to working as a building contractor, but always found time to devote himself to his passion through songwriting and local gigs with friends. A fan of the "outlaw" style of country music, Mike finds inspiration in one of his favorite artists, Waylon Jennings. After teaching himself to play the fiddle, Mike has connected his love for Cajun music to the people of South Louisiana. With Mike's writing style ranges from classic to modern country and modern rock to Americana style, creates a wonderful blend of music guaranteed to draw large crowds.
JIM.ME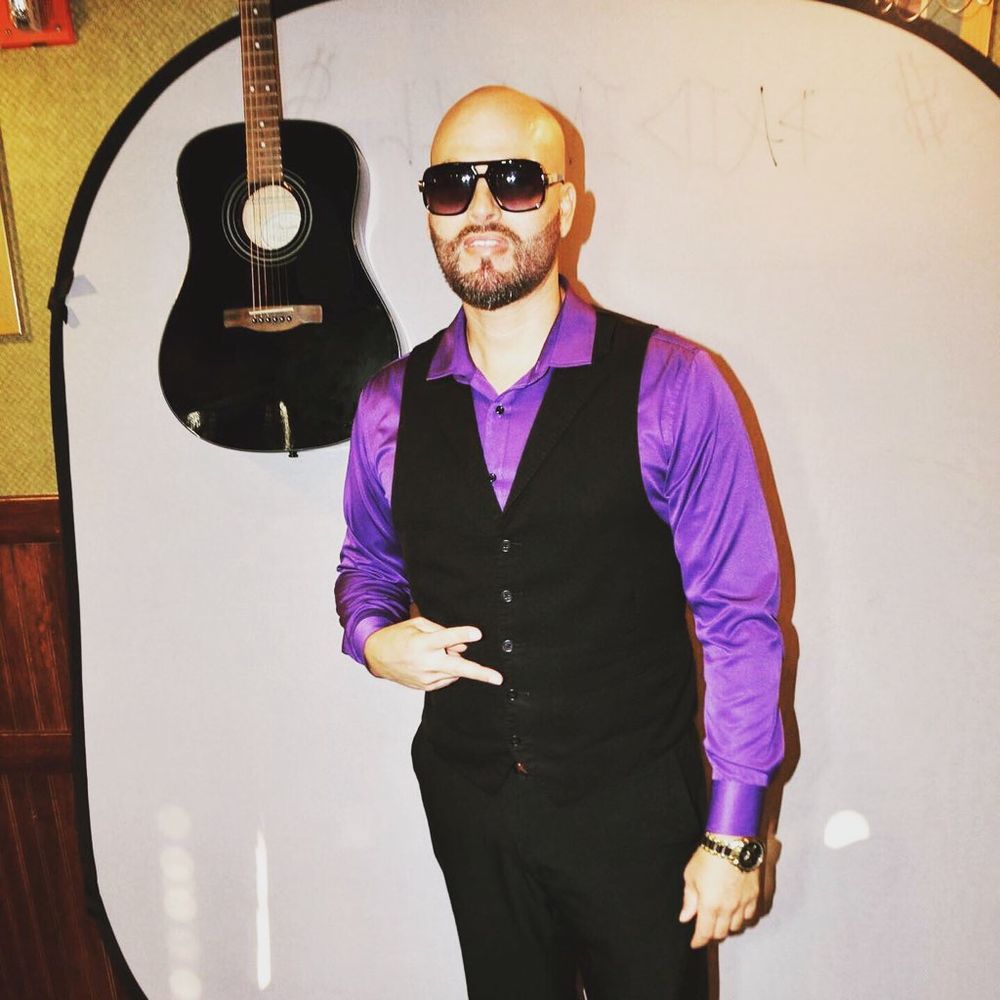 JIM.ME has collectively performed for thousands of people as a member of R&B Groups PLUSH and PREMIER. As a member of both groups he was sought after (collectively with group members) by LaFace Records and Mercenary Entertainment (JIM.ME and members of Premier signed by Mercenary). JIM.ME is an experienced recording artist and JIM.ME has performed in venues from 100 people up to 20,000 people. JIM.ME also has co-written credits on several songs. Like most artist he honed his craft in local venues (clubs, festivals, etc.) and continued perfecting his craft through years of experience. JIM.ME has embarked on a solo career with a goal of bringing soulful music to the masses.
ANDRÉ DAVILLIER
André Davillier is an American country music singer and songwriter combining cowboy style with classic and modern vocals. 
André was born in California to a Texas woman and a Louisiana man. His love of exploration while being grounded in his roots gives him a deep love for both the Western mountains and the Southern wetlands. 
André's upbringing greatly influenced his taste in music. He utilizes a timeless voice to showcase traditional styles of country mixed with modern flares. "The songwriter for those who are lost for words" uses personal experiences to captivate audiences with his storytelling. His words pull on one's emotions with a voice creating a modern bridge between country and western. He has been performing since the age of five. From school talent shows, pageants, and church choir to clubs and honkytonks from California to Louisiana, he lives for the stage. 
André released his debut single, "Best Of Intentions" (written by Travis Tritt), in February 2021 with the help of Chuck Harrison (owner of Supreme Music 2000) and producer Vaughn B. The single charted on Louisiana's Top 40 Country Radio Chart and has amassed over 120k online streams.
WENDELL G
James 'J-Love' Wendell Glover Sr hails out of Lafayette Louisiana with strong ties to the Crescent City (NOLA) Is a very talented writer and producer of R & B, Rap & Hip Hop music. Influenced by his late uncle Russel 'T-Babe' Glover who taught him how to play bass guitar at age 13...and would later incorporate trombone , violin and piano to his list of instruments he enjoyed as well as singing along with some his favorite artists. It didn't take him long to figure out what his passion was. Other influences includes: Donnie Hathaway, Stevie Wonder ,Baby Face, Charlie Wilson and Johnathan Butler just to name a few. Over the years he has developed his own unique style and sound of smooth rhythm and blues music that would separate him from the norm. Writing and composing good music for himself is what he truly enjoys but doing for others brings him even more joy. He recognizes his God given talent and simply wants to share it with the entire world. His message is very simple… Live , Love , Dance and embrace what moves your spirit…
YOUNG VET
Ronald Young Vet Onezine, I'm a 41 year-old married black male with 4 kids, 3 step kids, and 8 grandkids. I live in Lafayette, LA and attended Northside High School. I grew up doing art; drawing, tattooing, to keep me from falling victim to what most would expect of a young man growing up in the hood to fall victim to, so I always had a passion for music. I would freestyle against a lot of dudes in my neighborhood, even at open mic nights at Club Studio 201 & Da Keg. I hooked up with some friends that had a group called South Bound Playas and Deep South Syndicate of Lafayette that showed me love like family and gave me a shot in the studio by battle rapping. I grew up listening to Al Greene, Marvin Gaye, Scarface, Master P, 2-Pac, Keath Frank and a lot more. I was inspired by my mother to do music because she loved to dance to that southern music, and when I told her I wanted to do music she spoke and said "baby you can do what ever you put your mind to, God gave you talent." So I built me an inhouse studio and learned how to record myself and make music and my mom would just sit there and smile, saying "try making some southern music." So I tried it and I liked it. Now, here I am 21 years later making that feel good music. First, I give the glory to God and I would like to say thanks to my boy, Wendell Glover for producing and giving me a shot at a craft of music I always wanted to do. I would also like to say thanks to Mr. Chuck Harrison for taking the time out to manage me.